Fri, 8 March 2013
Ashvaghosha: India's Great Buddhist Poet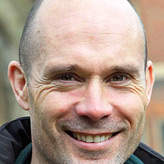 In this week's FBA Podcast, "Ashvaghosha: India's Great Buddhist Poet" Dhivan introduces Ashvaghosha, the Buddhist poet of 2nd c. AD India. Two of his works survive: a poetic re-telling of the Buddha's life-story ('The Buddhacarita' or 'Acts of the Buddha'), and 'Handsome Nanda', about the conversion of the Buddha's sensuous and wife-loving cousin to the Dharma.
Here Dhivan shares some of his own translations of Ashvaghosha from Sanskrit and Pali sources, in this accessible and humorous introduction to some fine Buddhist poetry.
This talk given at Cambridge Buddhist Centre, 20 August 2009, on the occasion of the launch of Urthona magazine, issue 26.
---