Sat, 14 May 2011
Searching for the Buddha – Launch of Gautama Buddha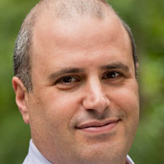 In today's FBA Podcast, we present: "Searching for the Buddha", the first in a major new series of talks by Vishvapani to mark the launch of his new book: 'Gautama Buddha: The Life and Teachings of the Awakened One' (Quercus, 2011). Vishvapani is a well known figure in the Triratna Buddhist Community and is a regular contributor on the BBC's 'Thought for the Day'.
In this talk we meet the Buddha set firmly in his own historical context, with space too for the legendary and particular reference to the natural world. Vishvapani explores the presence of nature in the Pali suttas, exploring its significance in the texts, in our own contemporary mental landscapes and in the imaginative life of a country and its people. Ancient India comes alive as we wander with the Buddha, facing his fears amongst the ghosts of the jungle. There is much that is important for reflection here – the Dharma made fascinating by dint of the author's depth of engagement with Buddhist practice and the sheer breadth of his cultural reference.
Features an extended question-and-answer session (NB, poor sound quality on the questions themselves).
Talk given at the Manchester Buddhist Centre, January 2011.
---