Fri, 4 December 2015
Sangharakshita – Facing Mount Kanchenjunga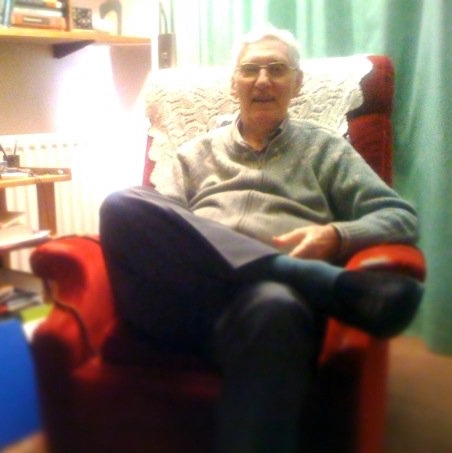 We've been inspired to share writings and poems by Bhante Sangharakshita this month. Our FBA Podcast today, "Sangharakshita – Facing Mount Kanchenjunga", is a delightful talk from 1991. Sangharakshita starts by reading an extract from the new volume of his autobiography, Facing Mount Kanchenjunga. He follows this by talking about and reading eight poems that he composed in Kalimpong which give a real feel for his appreciation of the place but also for his worries about the effect of logging in the mountains.
The talk was given on November 28, 1991, in Croydon Buddhist Centre as part of the book launch for his autobiography.
Croydon has been home to FWBO or Triratna Buddhist communities and centres since 1968. Many early talks by well known speakers were recorded, both at Aryatara, since 1979, and at the new Croydon Centre from 1981. These are now being transferred from their crumbling cassettes to digital format, as part of the Croydon Digital Archive Project, and are being made available to everyone.
---