Sat, 6 April 2019
The Lion's Roar Of Doctor Ambedkar (with translation in Hindi)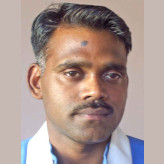 Our FBA Podcast this week is a rousing, uncompromisingly radical talk from Maitriveer-Nagarjuna entitled The Lion's Roar Of Doctor Ambedkar (with translation in Hindi).
Taking up the theme of the Convention, the great "Lion's Roar" of the Buddha, Maitriveer-Nagarjuna evokes the fire that drove Doctor Bimrao Ambedkar to work tirelessly on behalf of the so-called Dalit "Untouchable" people in order to free them from the evils of the Hindu caste system. He reframes Doctor Ambedkar as a radical for the ages, of greater and broader relevance for a world where the forces that oppose liberation at all levels seem stronger than ever.
Listen and be inspired and uplifted! Jai Bhim!
This talk was given to start the 2018 Triratna Buddhist Order Convention at Bodhgaya in India and is part of the series The Lion's Roar: Talks from the International Order Convention.
---