Sat, 13 April 2019
Radical Inclusivity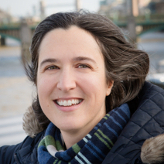 This week's FBA Podcast is a talk on Radical Inclusivity by Singhashri.
What does Buddhism have to do with belonging? What does belonging have to do with Buddhism? We live in a pluralistic society, where many cultures coexist while maintaining their cultural differences. One of the main concerns of our day is how we continue to create a sense of belonging, amid so much difference. For Triratna, we might ask ourselves, how do we create spaces where all feel welcome, regardless of age, race, nationality, class, gender, sexual identity, physical ability and even religion? And as we deepen our commitment and involvement, how do we honour the unique experiences and gifts of each individual, while also seeking a ground of connection based on the Dharma? Sangharakshita has said:
The Dharma should be communicated to as many people as possible and this means communicating the Dharma in as many different ways as possible…Avalokitesvara has a thousand hands, and each of the thousand hands holds a different object. Similarly, Order members of particular temperaments have different talents, aptitudes, and capacities, and in making their respective contributions to the life and work of the Order they should allow – you should allow – those talents, aptitudes, and capacities full scope.
Join us in an exploration of what the Dharma might have to say about radical inclusivity.
This talk was given at the London Buddhist Centre's Transforming Self and World group in April, 2017. The morning included a led meditation and enquiry, a main talk and discussion, and a closing meditation. To access the meditations, please visit Free Buddhist Audio.
---