Thu, 21 October 2010
Individualism – Hearing the Demon's Comforting Whisper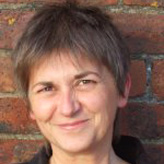 In this talk Saddhanandi draws on over 25 years of experience living and practicing in spiritual communities as she explores the conditions that she trusts give rise to Wisdom Beings.
We live in a culture that encourages us to look out for the individual – just look after yourself and never mind about others.
Collective practice, the practice of community, has a dynamic alchemy all of its own – like a coral reef lots of creatures live in it, and it is very susceptible to pollution. The development of the Individual is the development of the Sangha, and the development of the Sangha is the development of the Individual.
Saddhanandi is the Chair of Taraloka Retreat Centre in England. This talk was given during the Triratna International Sangha Retreat hosted by Taraloka and Buddhafield in May 2010.
---