Sat, 30 April 2011
This Way Up – Living the Spiral Path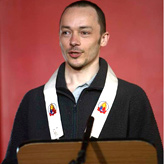 In today's FBA Podcast, "This Way Up – Living the Spiral Path" Saraha delivers a beautiful and engaging talk seeped in the Pali Canon. Leading with the Vatthupama, Simile of the Cloth, Sutta, Saraha gives us a very detailed look into the stages of spiritual development as described in the Lokuttara Paticcasamuppada Sutta – The Spiral Path.
---
Sat, 23 April 2011
Why Read the Sutta Nipata?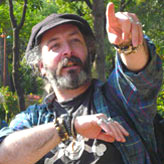 Today's FBA Podcast, "Why Read the Sutta Nipata?", by Suriyavamsa, is a thorough and engaging exploration of the why and what of suttas, how they were traditionally passed on through the ages and Kukai's description of how a sutta works on the rational, imaginative and cosmic-mythological levels. Includes beautiful readings on the themes of: skillful speech, grief and fearing death, humility, pleasure, avoiding arguments and worldly desire, finishing with the much loved 'Pingiya's Praises of the Way to the Beyond.'
---
Sat, 16 April 2011
On the Hymn to Perfect Wisdom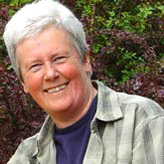 In the talk On the Hymn to Perfect Wisdom' Kulaprabha beautifully explores these verses of devotion from 'The Perfection of Wisdom in 8000 Lines' and they apply to us, in our lives, in our world.
---
Sat, 9 April 2011
Awake to the Cries of the World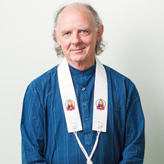 In celebration of the 43rd anniversary of the founding of the Triratna Buddhist Community, (formally the Friends of the Western Buddhist Order) we bring you an moving and engaging talk by Subhuti: "Awake to the Cries of the World" the keynote talk from the FWBO celebrations a decade ago. How do we respond to the suffering in the world? Subhuti speaks from his experience of years trying to answer that question – the joys and pitfalls of trying to 'help' as part of a committment to the Bodhisattva Ideal. Complete with an introduction by Padmavajra on Avalokiteshvara. Talk given on FWBO Day, 2001.
---
Sat, 2 April 2011
Karma and the Consequences of Our Actions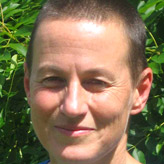 Today's FBA Podcast is titled "Karma and the Consequences of Action". The fourth talk in a five-part series from Tiratanaloka's retreat on the 'Four Mind Turnings' of the Tibetan tradition. Here Ratnadharini takes us a little closer into the often misunderstood area of karma in Buddhist thinking. She draws out the important details of the process that we call 'actions and consequences' – but her emphasis is always on putting what we learn into practice in real life, with other real people.
Talk given at Tiratanaloka Retreat Centre, 2005.
---