Fri, 25 November 2011
Great Doubt
Padmavajra delivers some crazy stuff as we hit koan country! Today's FBA Podcast titled "Great Doubt" is the seventh in an excellent 8-talk sequence by Padmavajra on Zen Buddhism. The series is full of colourful stories and challenging insights from the lives of the great Masters of China and Japan.
A fascinating look at doubt in spiritual life in general, and in the lives of some of the most celebrated practitioners of Zen. Uncompromising stuff towards a more profound level of awareness – steer to the deep!
Talk given at Padmaloka Retreat Centre, 2004
This talk is part of the series Tangling Eyebrows with Zen Masters.
---
Fri, 18 November 2011
Tara – Virya Buddha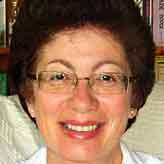 Today's FBA Podcast takes us into the mysterious world of "Tara – Virya Buddha". Dharmacharini Vanaraji gave this talk to the Women's Class at the London Buddhist Centre, June 2011.
---
Fri, 11 November 2011
Chetul Sangye Dorje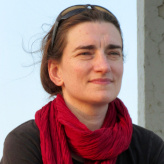 Today's FBA Podcast is titled "Chetul Sangye Dorje" by Vajratara. A forthright and passionate talk, taking as its starting point the great contemporary Tibetan teacher (sometimes also written 'Chatral Sangye Dorje') and his relationship to practice in the Triratna [FWBO] Community via his giving of the Green Tara practice to Sangharakshita. The main focus, however, is the need to practice the Dharma for others as part of a meaningful community, and Vajratara argues her case with a balance of down-to-earth humour and uncompromising vision.
Talk given at the Sheffield Buddhist Centre, 2007
---
Fri, 4 November 2011
Visibility
In today's FBA Podcast titled "Visibility" Kuladharini explores what it's like to be an example of the fourth sight in the world, to be a visible embodiment of Dharma practice. Using the metaphors of the begging bowl, robes and shaved head she shares three ways in which she has gone forth as a visible example of a dharma farer.
Talk given at the Glasgow Buddhist Centre.
---