Tue, 21 December 2010
Loving What Is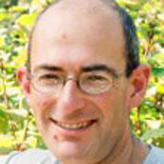 In this talk "Loving What Is" Vajrapriya shares his own nitty gritty practice of dealing with hatred, clearing the way for a more mettaful response. "Metta is what arises when you realize that being human isn't easy." With an introduction by Jnanavaca. To read about some of our volunteers who helped make this talk available, please see our post on Triratna News.
---
Fri, 10 December 2010
Demon of Choice
In this talk, "Demon of Choice" Aryadhara works with a team from the Young People's Group in Cambridge (England) to give a series of short talks under the theme "Taming the Demons of the Modern World" in celebrating Padmasambhava, the Great Guru of Tibet. Choice is something we all have – we have the choice to act the way we act, the choice in the way we live our lives, which is very positive. The Demon of Choice is more about consumerism which can alienate us from our deeper selves. This type of choice keeps us in a superficial state of alienation preventing us from asking deeper questions such as what gives our lives meaning? Transforming the Demon of Choice involves overcoming doubt, the practice of renunciation, and living simply.
---