Sat, 27 February 2016
A Life-Changing Encounter
Today's FBA Podcast recounts the harrowing and revelatory tale of Kisa Gotami in a talk entitled "A Life-Changing Encounter" by Jvalamalini.
In the story, Kisa Gotami's grief for her dead child is completely transformed after her contact with the Buddha through the experience of compassion and insight, leading her to a life of spiritual commitment and renunciation.
---
Sat, 20 February 2016
Commitment is Key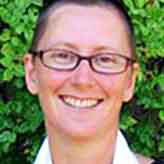 Part of a series from Cambridge Buddhist Centre on the Six Distinctive Emphases of the Triratna Buddhist Community, today's FBA Podcast from Aryajaya is entitled "Commitment is Key". Here she discusses Going for Refuge to the Three Jewels, a thread that runs through all Buddhist traditions but which is drawn out strongly as a central principle in the Triratna tradition.
---
Sat, 13 February 2016
The Way to the Beyond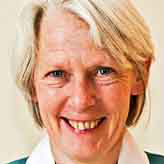 Today's FBA Podcast is entitled "The Way to the Beyond" by Vimalavajri. Here she offers some reflections on how the Mahaparinibbana Sutta gives us glimpses of awakening by looking at three topics: Ananda's request for last instructions, the Buddha's comforting of Ananda's grief, and the mystery of the Parinirvana itself.
---
Fri, 5 February 2016
Sitting At the Centre of the Mandala

Continuing with our journey through the Five Buddha Mandala, we find ourselves at the centre with Vairocana. Today's FBA Podcast is entitled Sitting At the Centre of the Mandala by Vessantara.
How do we balance the teachings of effort and openness? One way is through the image of the sun and relaxed being. The practice of the Dharma is simply to come back. Yet of course this requires effort.
Another question is the balance between practical and mythical approaches : can we hold both at once? What do we give significance to? what do we make real ? can we open to a world of richer and deeper meaning?
This is the eleventh and last talk of Padmaloka's 2012 Winter Retreat and is part of the series The Mandala of the Five Buddhas.
---