Sat, 30 July 2011
Being Radical – 40 Years of the New Society
Today's FBA Podcast, is a brilliant retrospective on our Triratna Community developments titled: "Being Radical – 40 Years of the New Society" by Vajragupta.
Do we still believe in the ability of the Dharma to transform self and society?
Do we still want to make a distinctive Dharmic contribution to building a better world?
Are we willing to accept that challenge? And are we willing to sometimes challenge the views and values of the society around us?
This was the fourth talk given at Dharmapala college's New society seminar in April 2010.
---
Sat, 23 July 2011
Transcending the Human Predicament
Today's FBA Podcast, "Transcending the Human Predicament", Sangharakshita investigates various symbolic elements in the Parable of the Burning House and we are reminded of the importance of responding to 'the call of the Divine'. The general significance of the parable is then discussed under the headings of escapism, universalism and sectarianism.
"The White Lotus Sutra is not only a religious classic, but a masterpiece of symbolic spiritual literature." ~ Sangharakshita
From the classical ground-breaking series: Parables, Myths and Symbols of Mahayana Buddhism in the White Lotus Sutra given in 1971.
---
Sat, 16 July 2011
Anatta Made Simple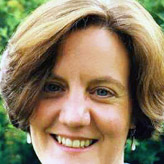 In today's talk, "Anatta Made Simple", Locana provides an excellent introduction to the most subtle and complex part of the Buddha's teaching on impermanence: that all things in conditioned existence are empty of any innate self-nature. Insubstantiality might never be really 'simple' to understand – but this is a good place to start and Locana an ever-intelligent guide along the way…
Locana (Elizabeth English) is the author of 'Vajrayogini: Her Visualization, Rituals, and Forms'
---
Sat, 9 July 2011
Abundant Treasures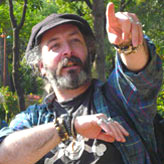 Welcome to this week's FBA Podcast, "Abundant Treasures," by the wonderful story teller, Suriyavamsa. The first of a series on the parables of The White Lotus Sutra, this talk looks at the Sutra as a whole. Suriyavamsa explores the key themes as well as how best to approach a Mahayana Sutra.
Please note that there is some noise disturbance at the end of the talk due to a small and restless child!
---
Sat, 2 July 2011
Standing on Emptiness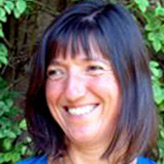 In "Standing on Emptiness" Dhammadassin eloquently invites us into a lovely, thoughtful exploration of the traditional Buddhist path of ethics, meditation and wisdom, using poetry and the ideas of contemporary science to evoke the mystery that lies at the heart of practice. Dhammadassin's beautifully weighted talk challenges us to look at how we think and how we act, and is rooted in a moving fidelity to experience as the ground of our inspiration. One to be treasured!
Talk given at the Triratna Buddhist Order women's national weekend, August 2004
---